Your New Year's Resolutions for AP in 2022
Prior to COVID, about 36% of businesses still used paper invoices, 47% still processed invoices manually and 49% of payments were still made by check, according to a January 2020 report from Business Insider. Of course, these numbers have probably changed with a rapid move toward remote work and adoption of cloud solutions over the last two years, but Gartner predicts Software-as-a-Service (SaaS) spending will continue to increase by about 18% in 2022 and the SaaS market will grow more than $26 billion in 2022.
Whether you are updating your "old-school" processes or you are investing in new infrastructure for future growth, optimizing AP is a great place to invest your tech spending in 2022 because it can save serious cash (Up to 80% cost reduction over manual processing). With that in mind, the New Year's Resolutions below are important goals to keep in mind during your AP process optimization this year.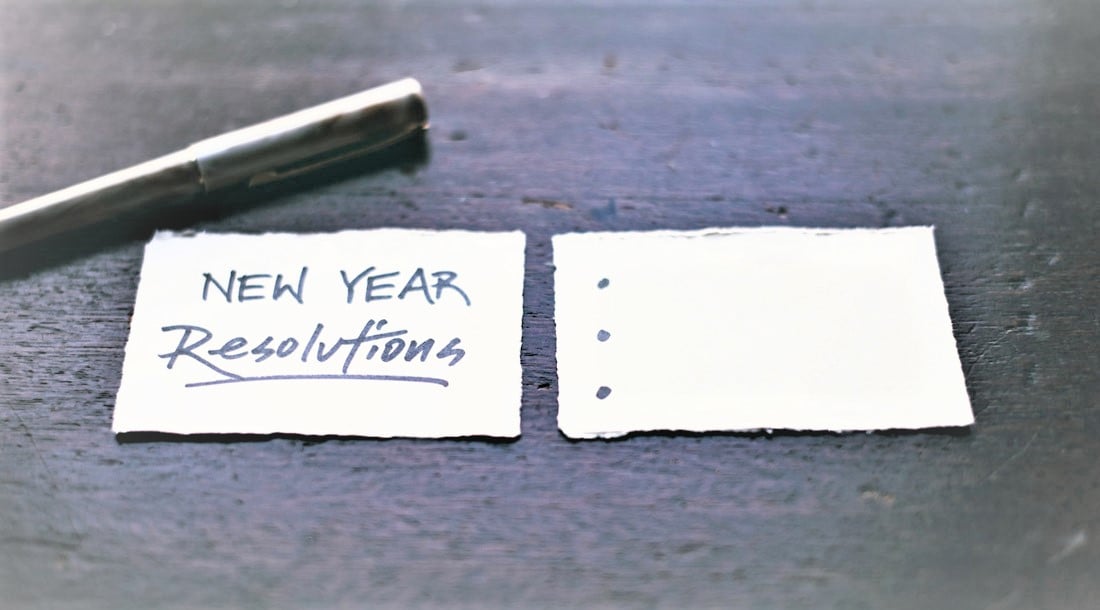 3 New Year's Resolutions for Accounts Payable in 2022
1. Get Direct Integration
If your AP process is too complex for the out-of-the-box functionality of your ERP, it doesn't mean it's time to switch to a new ERP system--it might mean it's time to implement a 3rd party accounts payable software. When choosing AP software, direct integration with seamless interface to your accounting software ensure you maximize ROI from the software investment--support paperless, speed approvals and improve access to data insights.
Why Seamless Integrating is So Important
2. Eliminate or Seriously Reduce Paper
We have reached a tipping point for automation and the truth is that manually entering and re-entering data into multiple systems is becoming increasingly archaic. It is time consuming and error prone and therefore costly. Now with cloud-based applications, AP automation with data capture is available on a monthly subscription basis, which means there is virtually no upfront cost. Once you are up and running, this service will deliver ROI almost immediately. Of course not all optical character recognition is the same, so shop around for a best-in-class solution that lets you use whatever scanner you already have.
It's also important reduce your paper check usage. Not only are paper checks more time consuming, they are more vulnerable to fraud. They can also simply get lost on the way to your vendor, which might mean late fees for your company. Find an AP solution that enables you to make payments using multiple methods including ACH, ACH Direct and other ePayments. Of course the world isn't ready to completely eliminate checks yet, so be sure to look for a solutions that supports Positive Pay for those checks you still have to write.
Electronic Payments and What Your Business Should Know
3. Tighten Up AP Fraud Prevention
With the right AP automation software, it is easy to implement the controls listed above to prevent BEC payments fraud. AP software can also help secure your payments against internal and external fraud in the following ways.
Prevent false billing, fraudulent payments and reporting fraud by aligning security and payments teams on one solution with user-based approvals and time stamping for audit traceability/ approvals tracking, as well as customizable workflow management controls.
Prevent phishing and duplicate payments with built-in detection, prevention & security
Securely transfer funds from your bank directly into your vendors' with ACH direct
Positive Pay – Banks only cash paper checks on a pre-approved basis
Reduce reporting fraud by integrating payments software directly with your accounting software if available to eliminate manual data entry.
Conclusion:
We are in the midst of a digital revolution and businesses have to keep up. While digital transformation efforts have been focused on digitizing customer interactions for most businesses, digitizing back office functions like accounts payable are where your investments pay for themselves. CFOs surveyed said that vendor and customer relationships are the top reasons they are digitizing processes. Digitizing accounts payable will have direct impact on vendor relationships, supply chain and therefore, customer service for many businesses. Here is the breakdown of customer and vendor focused reasons to digitize:
95.6% Benefit customers and vendors
64.2% To automate manual processes
53.8% Provide customers and vendors more efficient processes
51.6% Provide customers and vendors more transparent processes
Seamless AP Automation for Microsoft Dynamics GP
If you are a Microsoft Dynamics GP user, digitizing AP processing should be one of your top New Year's resolutions for 2022. Fidesic is the go-to AP solution for GP. With Fidesic AR, you can harmonize payments and receivables. What's more, Fidesic delivers unmatched functionality for multi-location payments, and best of all, it works right inside GP with the tightest integration of any AP solution for Dynamics GP.