Eliminate Manual Data Entry
Automatic invoice capture allows staff to focus on the big picture - not data entry
Reduced invoice processing time by as much as 80%
Automated and electronic payments to save countless hours of envelope stuffing
---

Increase Control & Visibility
High level view of AP accounting with drill-down capabilities across locations and vendors, all from one solution​
Keep track of your entire AP process into a modernize interface
Centralized control across multiple locations and entities
---

Reduce Costly Errors and Risk
Reduce or eliminate the manual processes for fewer errors and faster processing times
Automatically eliminate duplicate invoices and payments that result in troublesome corrections
Full cloud backup of all transactions
How is Fidesic Data Secured?
We meet a variety of data security compliances including SSAE Type 16, SAS 70, PCI and several others. Please read our security and privacy policy to understand the steps we have taken to ensure that your invoices and payments sent electronically are secure -- more secure than your current paper based processes.
Is support included?
Yes, support is included in all versions of Fidesic. You'll have access to email, phone, and web based support free of charge. Our support staff is employed in house, and are experts on our system.
How does your Data Capture (OCR) work?
Our Data Capture process is based on a hybid model of software and human capture. We'll automatically update our templates to increase accuracy of capture over time. Rest assured, our combination of software and human capture is the best available. Your invoices will have accurate data automatically.
Do you provide backups of our data?
Yes, all data uploaded to our system is yours and yours alone. We will provide backups for local storage.
How long does implementation take?
This depends on the scope of your business and scope of the project. AP setups usually take a couple of weeks, but we can move at whatever pace your company is comfortable modifying their proceses.
How much training is needed?
Fidesic is easy to use and intuitive. We hand-hold you through the process of sending your first few batches of invoices. After that we offer training manuals, a company wide training session, and a series of youtube videos designed to make the process easy to understand.
How can vendors submit invoices?
With Fidesic AP Vendors can submit invoices directly to our Data capture system using a AP dropbox email address. Vendors also have the option to utilize our vendor portal for direct submission of invoices.
Do you provide fulfillment of paper invoices and checks?
Yes, Fidesic helps you with the distribution of invoices and checks to your customers and vendors. This allows your staff to focus on critical areas of your AR and AP processes. We typically can do this much cheaper than your current costs.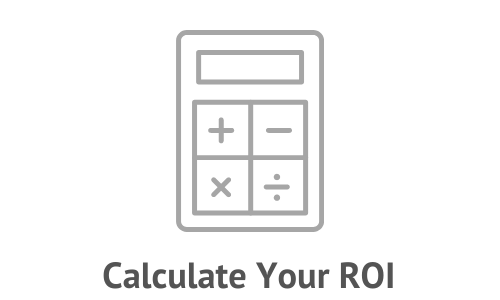 Accounts Payable Automation ROI Calculator
What is your return on investment when automating accounts payable?
Fidesic is built to make your processes easier, and therefore, save your company money. However, because these savings are often based on increased efficiency, the direct savings can be a bit hard to pin down. That's why we've built this tool to assist you in your analysis.