On Demand Demo
Feel free to send the above video to your client's for a fairly comprehensive demo of our products end to end.
Click above to download an example proposal that you can send to your customers. If you'd like a customize version, please let us know!
Customer success is what we care most about. Head over to our case studies page for examples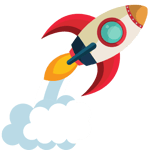 Installation Instructions

Renae B.
April 28, 2020

Sarah S.
Jan 29, 2021

Tierney W.
June 12, 2020

Dick S.
March 19th, 2021

Rachel T.
July 22nd, 2021

Jennifer N.
May 5, 2020