How Much Does it Cost to Process an Invoice?
The cost of processing an invoice is a key metric for evaluating accounts payable overhead for any business.
Companies that do not utilize an automated system when processing invoices tend to spend more than $10 per invoice, while companies that have little to no manual steps in their AP process spend $2 or less per invoice, according to data from the American Productivity & Quality Center. That means if you have not automated your payments process, you could potentially reduce your AP overhead by 80%. This is why the cost to process an invoice is such a key metric.
Doing a cost per invoice analysis is also a key step to take before pitching new AP automation software to your executive team. Learn more about making a business case for AP automation.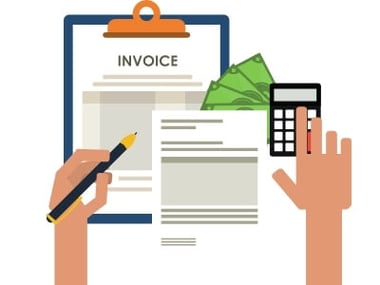 What Causes High Invoice Processing Costs?
Based on the numbers we just gave, it seems obvious to say that higher costs for processing an invoice generally come from manual processes, but to be specific, this basically breaks down into these five costly factors in the AP process.
Manual, paper-based tasks in the AP process

Manually matching invoice data and accounting software data

Manually matching invoice and PO data

Paper-based Approvals

Clunky or Outdated AP Software
What Accounts Payable (AP) Factors Affect the Cost of Processing an Invoice?

To get an accurate cost per invoice for a business, you will have to do a detailed analysis. Below are some of the factors to consider in your analysis, along with some estimates for each factor:

Data Entry: $1 to $3


Manual data entry can take about 5 minutes per invoice. Depending on the pay rate of AP clerks, this can cost as much $3 per invoice.




Processing and Approvals: $1 to $3 per approval
​Factoring the time of chasing down managers for signatures and depending on the pay rates of each desk in that process, this can cost about $2 or $3. If a CFO is involved in the process it can dramatically increase the cost.


Materials Costs: 15 cents
​This includes cost of paper, ink, and envelopes. If you are mailing paper invoices, the cost of U.S. postage at the moment is $0.55 per stamp.


Storage: $200 total (Starter Package)
​Invoices stored in offsite storage companies incur additional costs. Storing them locally takes up valuable space and puts you at risk of losing those records. These costs can vary wildly, but a starter plan for offsite data storage starts at roughly $200 per month for all your data. For paper storage, the cost per square-foot dramatically impacts storage costs, and if you're storing invoices in high-rent areas like Los Angeles or New York, it can become a major cost burden.


Errors and Late Payments: $0 – $$ Hundreds per invoice
​Manually processing an invoice is more prone to error penalties, late payments and fraud. This depends greatly on your vendors' policies, but this can get very costly very quick.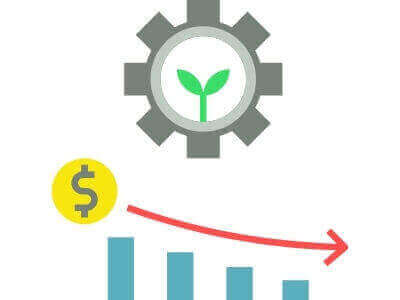 How to Reduce the Cost of Processing an Invoice
The simplest and most effective way to reduce the cost of processing an invoice is with automation. Let's look at each of the above steps again and the costs of them with automation.
Data Entry – Less than $1: With optical character recognition, you can dramatically reduce your manual invoice data entry. With integration to your accounting system, you can completely revolutionize the way process invoices.
Processing and Approvals – Less than 20 cents per: Approval workflows and easy to use web portals will not only save in costs by reducing the need to manage the process manually, it will spare AP clerks the headache of trying to wrangle approvals and avoid late fees.
Materials – $0: Go digital and eliminate the need for physical materials
Storage: With a cloud-based AP automation solution, data storage is generally included and can cost less than pennies per invoice.
Errors and Late Payments – Major reduction: Again, this is hard to predict, but AP automation is proven to reduce errors, late payments and fraud.
Hidden Cost Benefits of AP Automation
Implementing new solutions like accounts payable automation software might seem like an unnecessary expense. But when you factor in the following hidden cost benefits of AP automation, the average cost to process an invoice in your company can be measurable in cents. Learn more about hidden cost benefits of AP automation
Want to learn more about what AP Automation can do for your team?