Why SMBs Don't Invest in AP Automation and Why they Should
More than 80% of small businesses still enter their accounting data manually, compared to only 22% of large enterprises, according to Accounting Today. While SMBs are not adopting AP automation in large numbers, research shows that small businesses stand to see huge efficiency gains in their accounting processes with automation.
So why are SMBs so far behind enterprises? Well the answer is different for everyone, but there are few common reasons why SMBs don't invest in AP automation. Let's take a look at them. Then we'll look at some of the ways SMBs can win through automation.
Why SMBs Don't Adopt AP Automation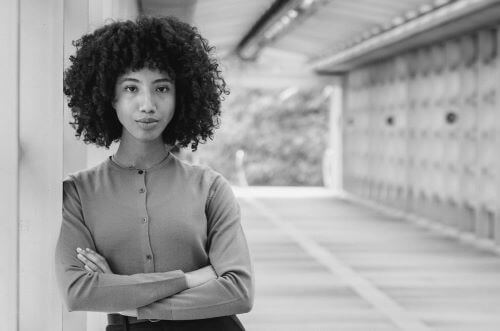 1. Costs
In the pre-cloud days, owning software licenses and maintaining solutions on servers was the only way to get enterprise level automation. This came at a high cost and didn't make sense for many SMBs. With cloud, that has all changed. With the software-as-a-service (SaaS) model, businesses don't have to invest a ton of capital into building a data center and purchasing software. Instead, a monthly subscription makes it possible to get up and running without up front investment. There are even free AP automation solutions to get started.
2. Believe AP Is Not a Priority
With an increased focus on data in recent years, accounts payable is now an important part of strategic management. The right software can help AP departments generate insights and thought leadership. Learn more about AP and strategic planning.
3. They Don't Need It
Many SMB owners are fine with manual AP management. They are small enough that the time and resources spent on AP processing are not a significant burden. But with efficiency gains of automation, businesses stand to actually save money by adopting a new solution. Plus, with automation in place, accounting teams can spend less time focusing on fixing errors and chasing down signatures and more time on delivering strategic insights.
4. Compatibility Issues
Some SMBs are already using enterprise resource planning (ERP) software. Some may fear that rubber banding a new tool onto an already complex accounting system is asking for pain and failure. But for almost every ERP out there, there is an AP solution that will integrate seamlessly. It's just a matter of due diligence in selecting your AP software.
5. Believe They are Automated
As we said above, many SMB owners already have ERP or other accounting software. This often gives them some ability to automate the AP process, like auto populating recurring or predefined invoice values, some tracking and reporting and even purchase order creation. Some have home-grown automation solutions. However these solutins only scratch the surface of what automation can do. With an advanced AP automation solution, a business can improve data insights and remove even more manual steps from approval signatures to sending payments.
6. Technophobia
Maybe it's about a fear of technology due to compliance, maybe it's fear the implementation will cause too much strain or will be wrought with failures. All of these fears can be calmed with due dilliegence when selecting software. Like we said, the right AP automation software integrates easily with your accounting solution. It should also be easy to use and should improve accuracy.
Why SMBs Should Adopt AP Automation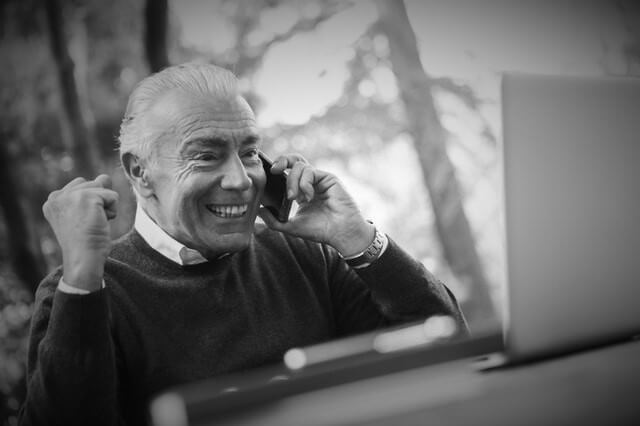 "...we see the biggest revenue and cost savings opportunities for small business"
Despite the fact that many small businesses feel they don't need AP automation, an analysis by Goldman Sachs found that SMBs should seriously reconsider this idea. "While large businesses and enterprises account for over half of B2B payment flows, we see the biggest revenue and cost savings opportunities for small business," said a 2018 report from Goldman Sachs.
Considering the research data and our experience delivering AP solutions, we came up with these 5 ways SMBs can win with AP automation:
1. Save Time
Goldman Sachs estimates that automation can reduce AP processing times by 70-80%
2. Cost Savings
Automation can reduce invoice processing costs by about 55%, according to Goldman Sachs.
3. Ensure Timely Payments
Paying on time means fewer penalties and AP automation may help you take advantage of early-bird discounts.
4. Improve Flexibility
If 2020 taught us anything, it's that life is unpredictable. A cloud-based AP automation solution makes it easier to scale up or down, pivot your business model and implement work from anywhere abilities when you need to.
5. Secure Your AP Process
The right cloud software provider provides high levels of security, including firewalls, encryption and SSAE 16 compliant data centers. What's more, digitizing and automating payments can help prevent AP fraud by reducing dependence on paper checks, minimizing human data input, and increased tracking & visibility. Learn more.
Are you a small business using QuickBooks or Microsoft Dynamics GP? Are you ready to take your AP processing to the next level? Fidesic is your go-to, affordable solution.
---
You may also be interested in this post…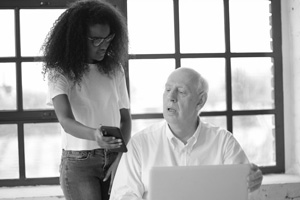 Here are some tips to ensure your ACH payments are safe for you and your vendors. Read More