Improve Lean Accounting with AP Automation
Lean accounting relies on accounting agility and constant improvement, and Accounts Payable Automation is critical to making lean initiatives successful. In today's post we will discuss the basic definition for lean accounting and how you can improve lean accounting with 5 benefits of AP automation.
What is Lean Accounting?
Lean manufacturing is a methodology manufacturers use to minimize waste and maximize productivity in order to reduce lead times, shrink operating costs and improve quality of products and value they deliver to customers. Lean accounting supports lean manufacturing efforts by providing financial reporting and insights to measure performance of the lean enterprise. Lean accounting focuses on providing value to the organization in the form of data analysis which helps determine where lean efforts have been fiscally successful, where they can be improved and it helps accurately forecast and plan.
How AP Automation Supports Lean Accounting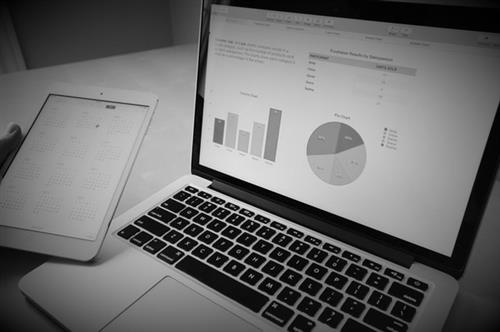 While it is true that not all AP automation solutions are created equal, a best-in-class AP automation solution will deliver the following 4 benefits to improve lean accounting efforts.
Lean Inventory – With electronic payments, streamlined approval process, data capture and reduced manual tasks across the AP process, AP automation software improves vendor management and streamlines invoice processing to better support First In, First Out (FIFO), Just in Time (JIT) and other key lean strategies.
Reporting – With the right solution, AP automation can be seamlessly integrated to your accounting system to improve visibility with more accurate and timely AP data.
Month End – AP automation is proven to accelerate month-end closings and other month-to-month accounting processes, freeing up time and resources, so the accounting department can better focus on innovation and constant improvement. Learn More
GAAP Management – With built-in workflows and tracking, AP automation makes it easier for accounting departments to adhere to GAAP guidelines and reduce the strain of audits. This frees up resources to focus on delivering value to the organization. Learn More
Going Lean with Dynamics GP?
Fidesic is the best AP automation solution for Dynamics GP. Fidesic AP works directly inside your Dynamics GP solution for the tightest integration possible and delivers best-in-class data capture, tracking, electronic payments and supports multi-entity accounting. No other AP automation solution can compete with Fidesic's ability to deliver the benefits listed above and support lean accounting in GP.