Dark Purchasing - Hidden Cost Savings of AP Software
The cost savings of accounts payable automation is well documented. Compared to manual processing, automation can reduce AP overhead as much as 80%. But the right AP solution has many ancillary cost saving benefits as well. In this post we will talk about how AP can help manage dark purchasing and reduce overhead spending.
Related: Hidden Cost Benefits of AP Automation
What is Dark Spending?
Dark purchasing is a term used in procurement to describe purchases made outside of a business's approved procurement processes. This is similar to "rogue IT" which is the implementation of technology done without IT department oversight. Like rogue IT, dark purchasing is often done without malice, but it can leave a business vulnerable to fraud and overspending.
Dark purchasing or indirect purchasing is an often-overlooked drain on business finances, according to a recent article from Procurement Magazine.
"Often, finance executives treat indirect purchasing as minor ad hoc purchases," said Procurement Magazine in a 2021 article. "However, this deregulated approach can leave hundreds of thousands of dollars on the table for a single given business. This overlooked aggregate budget drain is known as dark purchasing."
The article goes on to say that properly managing purchasing to avoid dark purchasing will almost certainly reduce costs.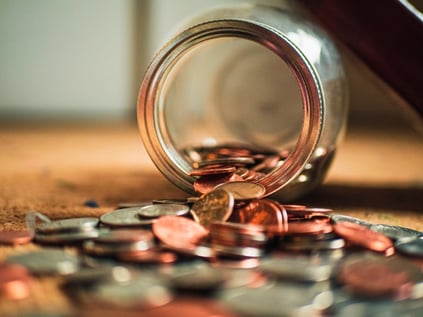 One of the keys to mitigating dark purchasing is to implement an accounts payable solution that enables controls and transparency, according to a 2020 Syspro article.
"One way to address this is obviously to have an accounts payable (AP) system that provides the necessary controls," said Syspro. "But it also helps if the AP system is tied to a workflow process that automatically routes purchase requests to relevant approvers. An additional feature you can consider is to add artificial intelligence (AI) to the AP process which can detect anomalies and potential fraud."
It is widely agreed that transparency, automated controls, and traceability are the keys to mitigating dark spending. There are procurement solutions that are also important to mitigating dark purchasing. However, procurement is just one step in the end-to-end purchasing process, which includes procurement, receipt, invoice processing & payment, and reporting & analytics. Accounts payable technology is critical to reducing dark purchasing.
Related: End-to-end Accounts Payable Process Explained
While very small businesses have fewer purchases and therefore run little risk of dark purchasing, even SMBs on the larger side see too many invoices to track all purchases using traditional methods. But there is more to accounts payable processing than simply processing invoices. Choosing an AP solution that works with our accounting system and offers robust features for approval workflows, audit traceability and controls to prevent fraud is critical. It is also important to choose an AP solution that integrates seamlessly with your Enterprise Resources Planning or general accounting solution, so you have a single source of truth.
Are you a Microsoft Dynamics GP User? Fidesic AP is the best solution for GP.
BEST AP SOFTWARE FOR DYNAMICS GP