What Our Customers Have to Say:

Renae B.
April 28, 2020

Sarah S.
Jan 29, 2021

Tierney W.
June 12, 2020

Dick S.
March 19th, 2021

Rachel T.
July 22nd, 2021

Jennifer N.
May 5, 2020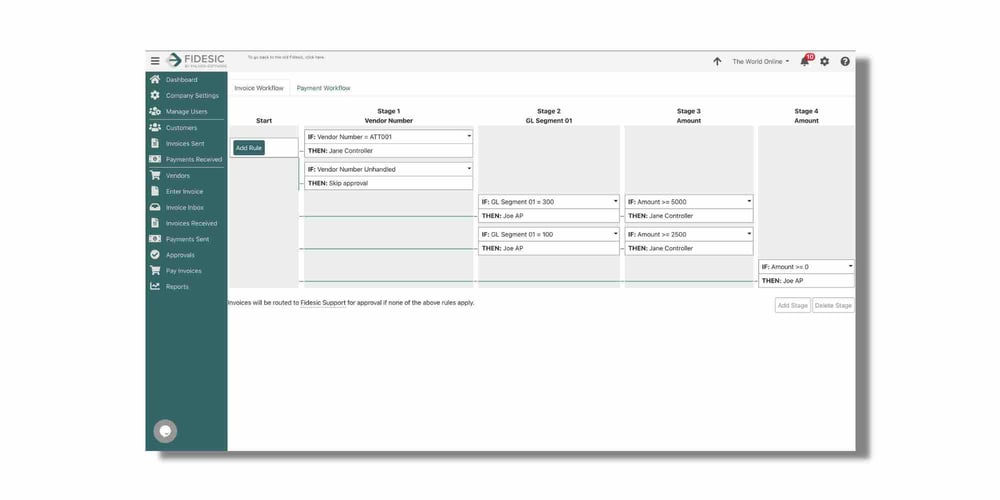 Increase Control Over Your Accounts Payable Processing
With a centralized and modernized interface, you can easily keep track of your payables process across multiple entities and units. High level view of accounts payable accounting with drill-down capabilities across locations and vendors is possible with Fidesic.
Eliminate Time-Consuming Manual Invoice Data Entry
With Fidesic, you and your team have the ability to cut invoice processing time by as much as 80%. That means no more manual data entry or sending payments via paper mail! Automated and electronic payments saves your team countless hours of stuffing envelopes and filing paper. Our automatic invoice capture allows accounts payable teams to focus on bigger and better tasks - not tedious data entry.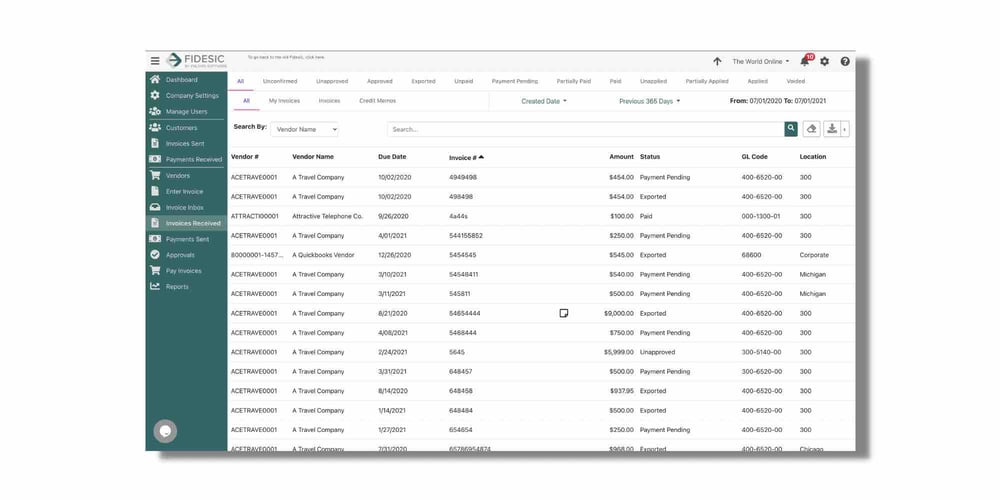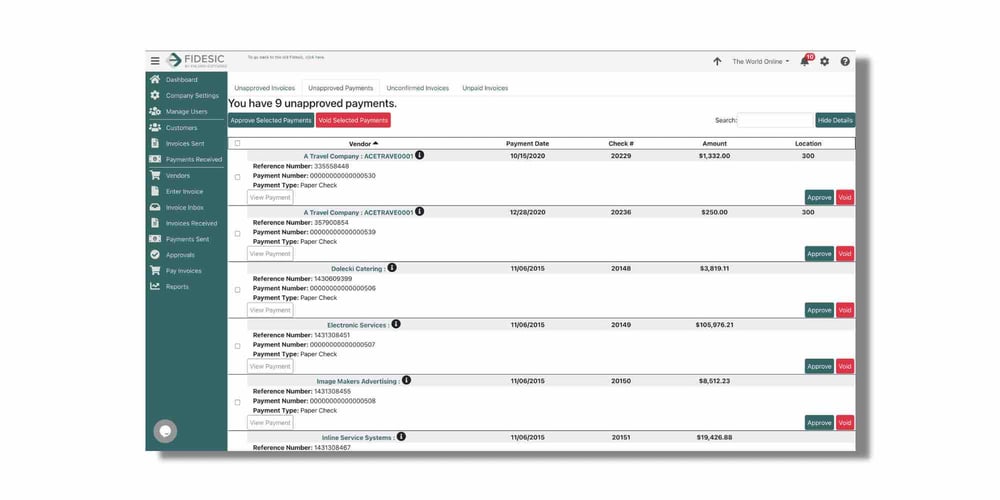 Say Goodbye to Costly Errors and Risk
When you eliminate the manual processes that can commonly cause mistakes, you can improve processing times by avoiding costly errors. With Fidesic's automation solution, duplicate voices and payments are no longer a common-found issue and your team will no longer have to focus on troublesome corrections.


Our Solution Empowers Every Individual in Your Accounting Department
Our team understands that a truly reliable and robust accounts payable automation solution needs to support everyone and every aspect of your accounts payable department. Fidesic considers each and every user in our solution to support their day-to-day tasks and support strategic decision making.
Our accounts payable portal gives you complete visibility into your AP process from start to finish. You'll save time and money as your current staff can operate more efficiently. As your business grows, won't have to continually add accounting staff.
As a controller, your key goal is delivering value to the organization and stakeholders in the form of reporting, strategy and planning, risk management and streamlining accounting operations.
If you are being bogged down by SMB solutions that are being stretched beyond their intended use, you have less time to focus on the work that matters most.
Avoid the end-of-the-month crunch with an AP Automation system that consolidates and improves reporting efficiency. Have anywhere, anytime access to your invoice status with our workflow.