Summit 2023 - AI Session and Hanging on the Expo Floor
We are excited to be back at Summit NA in Charlotte and can't wait to meet up with the network IRL.
Booth #1646, We'll be at the expo all 3 days

Session:

Our Product Manager Kevin will host an AI focused session Friday, Oct 20th at 8:30 AM Learn More
---
Find us on the Expo Floor!
Need help or advice on anything accounts payable related for Microsoft Dynamics GP or Business Central? Find us...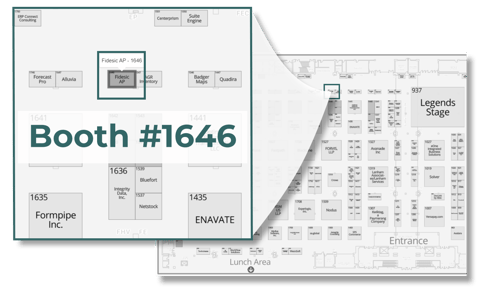 Stop by our booth to say 'Hi' and grab some schwag!
About Our Breakout Session
"Unleashing the Future: Accelerate Your Business with AI-Driven Microsoft Solutions"
Hang out with Kevin for an hour and learn about the AI ecosystem on Azure.
We are witnessing a paradigm shift in AI technology, and businesses must adapt or risk being left behind.
The rapid evolution of AI and Machine Learning technologies has redefined the landscape of Dynamics and ERP. With groundbreaking developments in ChatGPT, Dall-E, Azure ML, and Cognitive Search, 2023 has proven to be a pivotal year in digital transformation. This engaging and insightful session aims to demystify AI, providing attendees with actionable insights and practical tools to enhance their ERP stack.
Discover how Microsoft's powerful in-built solutions, seamlessly integrated with Dynamics 365, Power Platform, and Azure, can propel your business to new heights when aligned with your strategic objectives. As AI technology reaches a paradigm shift comparable to the dawn of the internet, it is imperative for businesses to embrace innovation or risk obsolescence.
Join us as we guide you through:
The most impactful AI/ML tools available within the Dynamics ecosystem.
Best practices for leveraging these tools to achieve your business goals.
Guidance on setting up, configuring, and deploying these cutting-edge solutions.
By the end of this session, you will be equipped with the knowledge and resources to transform your business and capitalize on the immense potential of AI-driven Microsoft tools.
Ability Level: 201 - Intermediate
Learning Objective 1: Understand the AI and Machine Learning tools available on the Dynamics Platform
Learning Objective 2: Walk away with at least one tool you can feel confident about adding to your stack