Anywhere, Anytime Invoice Approvals
Process and approve invoices from anywhere with any internet connection. No need to be in the office!
A secure, paperless approval process in possible when you automate your accounts payable with Fidesic. We know you can't be everywhere at once, but as long as you have your mobile device, your workflow can run smoothly.

Accurate Accounts Payable Reporting
Fidesic's solution can meet your unique reporting requirements. You will be able to provide reports specially designed to provide your donors insight into how funds are being spent and customize reports based on their needs, all with minimal effort.
Users will also be able to create a report with backups of all PDFs and their associated expenses. We know the importance of having access to your full audit trail of all approvals (invoices and payments).

Instant Accounts Payable Automation
As a nonprofit, your resources are extremely valuable and you must choose how to allocate these resources with caution - especially your time. That's why we provide an automatic on-boarding process.
No need for a lengthy set-up process and scheduling multiple meetings with a support team just to get up and running. Users can self-set up their system and begin automating their accounts payable as quickly as a few hours!

Seamless Dynamics GP Integration
Approved invoice within Fidesic are directly synced with your Dynamics GP system.

Send to Straight to Approval Workflow
Users can push scanned invoices directly into the approval workflow, or send invoices to a confirmation page first.

Pay Via ACH or Paper Check
Simply pick which invoices you would like to pay within Fidesic. We will help you with approval and take care of the fulfillment.

No More Manual Data Entry
With the combination of automatic invoice capture (OCR) and human entry, you can rely on our system to ensure you receive the most accurate invoice data.

Advanced Workflow
Fidesic allows you to route invoice approvals to specific users based on entity, location, amount or any other item contained within an invoice.

User Visibility
Manage your user roles so that specific users can only see the invoices and GLs for their assigned entity or location.

Invoice Error Correction
Nearly all OCR systems will push missed inputs to your staff to correct. But not FIdesic. We will manually correct any missed fields so you don't have to.

Work Remote
Remote invoice approval can be done using any device. As long as you have access to your email, you can approve invoice anywhere, at anytime.
"I really like how we have a central email address where all invoices can be sent and they just pop into my processing queue. This system is simple, but robust and can handle all your accounts payable needs."
- Rachel T.
Trusted by Nonprofit Organizations for Secure and Reliable Accounts Payable Automation
Frequently Asked Questions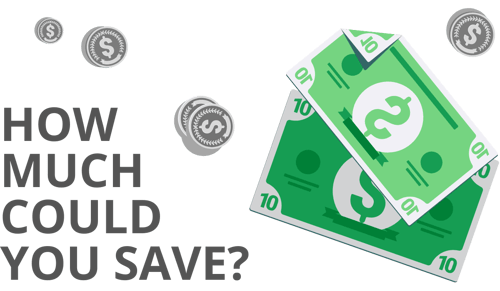 Accounts Payable Automation ROI Calculator
What is your return on investment when automating accounts payable?
Fidesic is built to make your processes easier, and therefore, save your company money. However, because these savings are often based on increased efficiency, the direct savings can be a bit hard to pin down. That's why we've built this tool to assist you in your analysis.