Franchisees: How to Grow Without Growing Accounting Overhead
Whether you are in the quick service food space, retail, gas station or other franchise industry, growing your business while keeping overhead low is a top priority. Paying vendors and paying royalties to franchisors as you grow can quickly create strain on your accounting efforts as your number of vendors grows with each new location. For many franchisees, keeping accounting departments lean is a key priority which means an accounts payable automation solution is a key tool for streamlining your franchise operation. Let's look at five benefits of AP software for franchisees.

5 Benefits of Accounts Payable Automation for Franchisees
1. Reduce Costs and Time
If you have a growing list of vendors and franchisors, manually processing invoices and stuffing envelopes can become a burden of both time and money. For most businesses, growing your AP staff to meet the needs of maintaining manual processing is not practical. AP automation can reduce your time per invoice so you don't have to grow your accounting overhead. And time saved equals money saved. Learn More
2. Digitize
It's not news that we are well into the era of digitalization, but a surprising number of businesses are still processing paper invoices and manually stuffing paper checks. The right AP solution will support Optical Character Recognition (OCR) so you can easily scan in paper invoices. Once your invoice is digitized, your AP software should then let you pay digitally as well, from automated check fulfillment to ACH payments. Learn More About OCR
3. Reduce Errors
The cost of errors and late payments from accounts payable for franchisees can add up quickly. Manually entering data and manually re-entering data from disparate spreadsheets, or from one system to another is fraught with errors. If you are growing rapidly, the risk only increases. Automation reduces errors and risk so you can keep expanding with less stress. With automation, your period closings will be easier than you thought possible.
4. Centralize
With multiple locations, in different distribution markets and different industries, franchise operations face serious accounting challenges. Consolidated accounting is critical to the success of a growing franchisee businesses and centralizing AP is just as important. Not all AP automation solutions support multi-entity accounting, so be sure you pick a solution that does. Learn More about Multi Location AP
5. Cash Flow
It has been said that cash flow is king. For small and mid-size businesses, healthy cash flow is the difference between success and failure. The right AP software will help you manage your costs more efficiently so you can better protect your cash flow. Find out how AP Software Improves Cash Flow
The True Value of AP Software for Franchisees
While many SMBs are facing unprecedented challenges during the global pandemic, it might seem counterintuitive to invest in a brand-new software solution. But unlike many mission critical business applications, AP software for franchisees delivers rapid return on investment and creates very little change management strain on the business. With subscription-based cloud software, it can be up and running quickly at little upfront cost. Rather than a new cost burden it will actually start saving you money almost immediately, especially for businesses that are growing rapidly.
---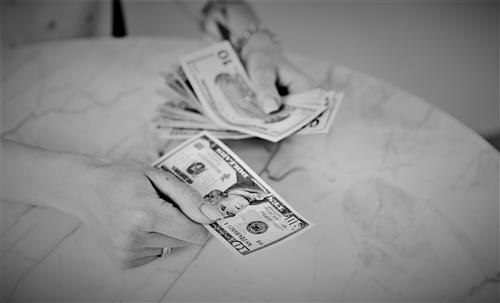 The cost of processing an invoice is a key metric for evaluating accounts payable overhead for any business. Read More